"Corpse" T-shirt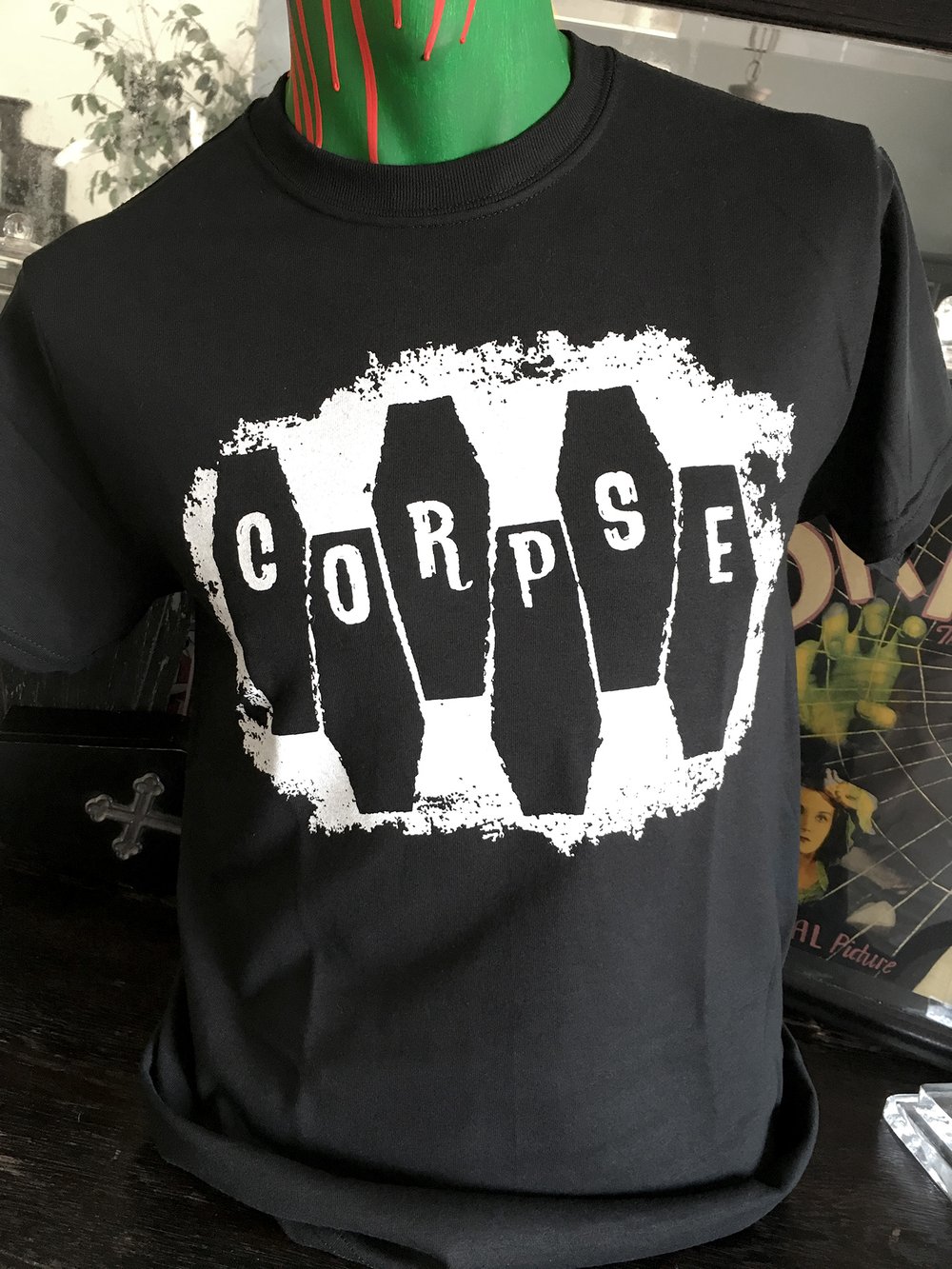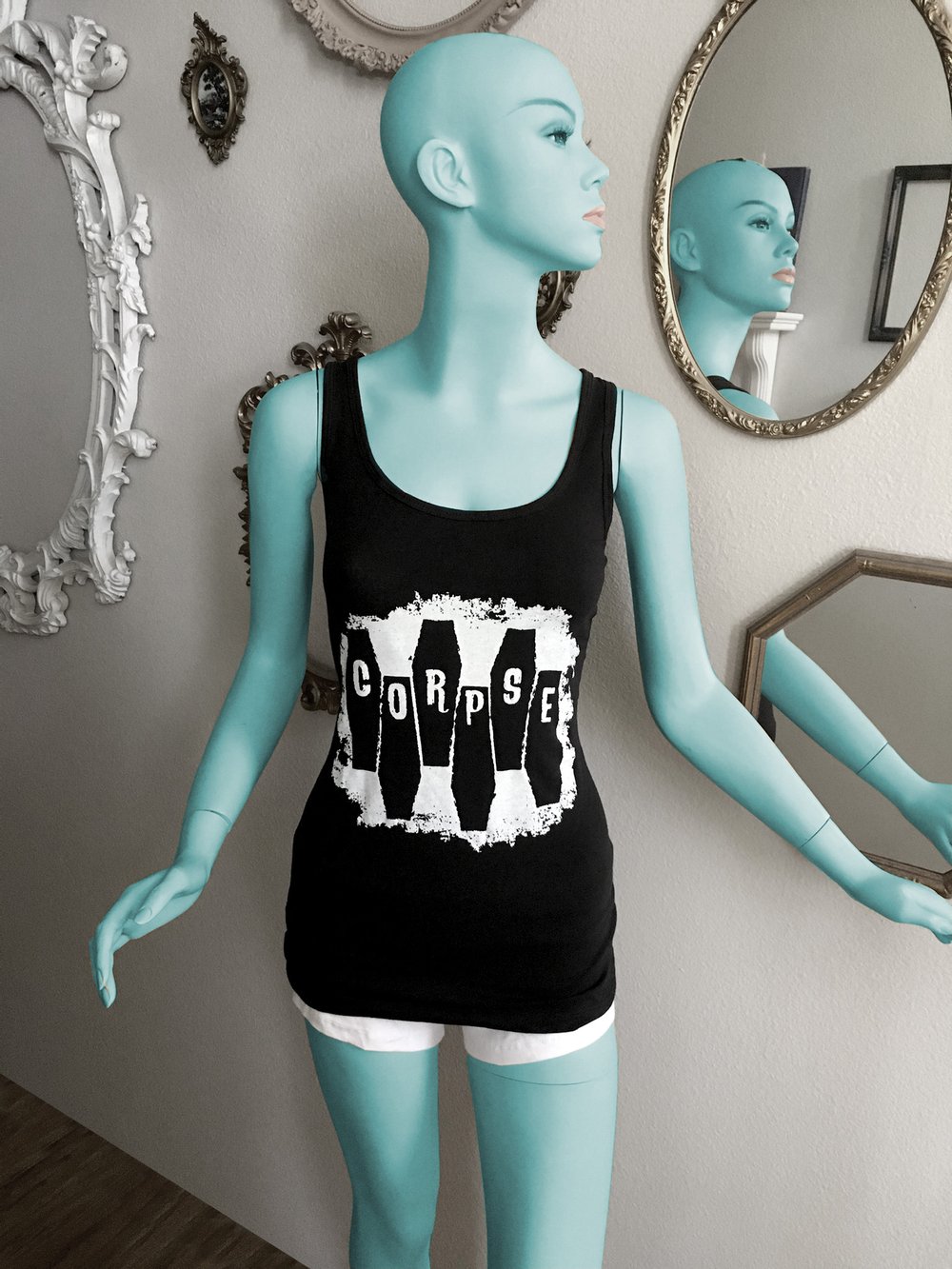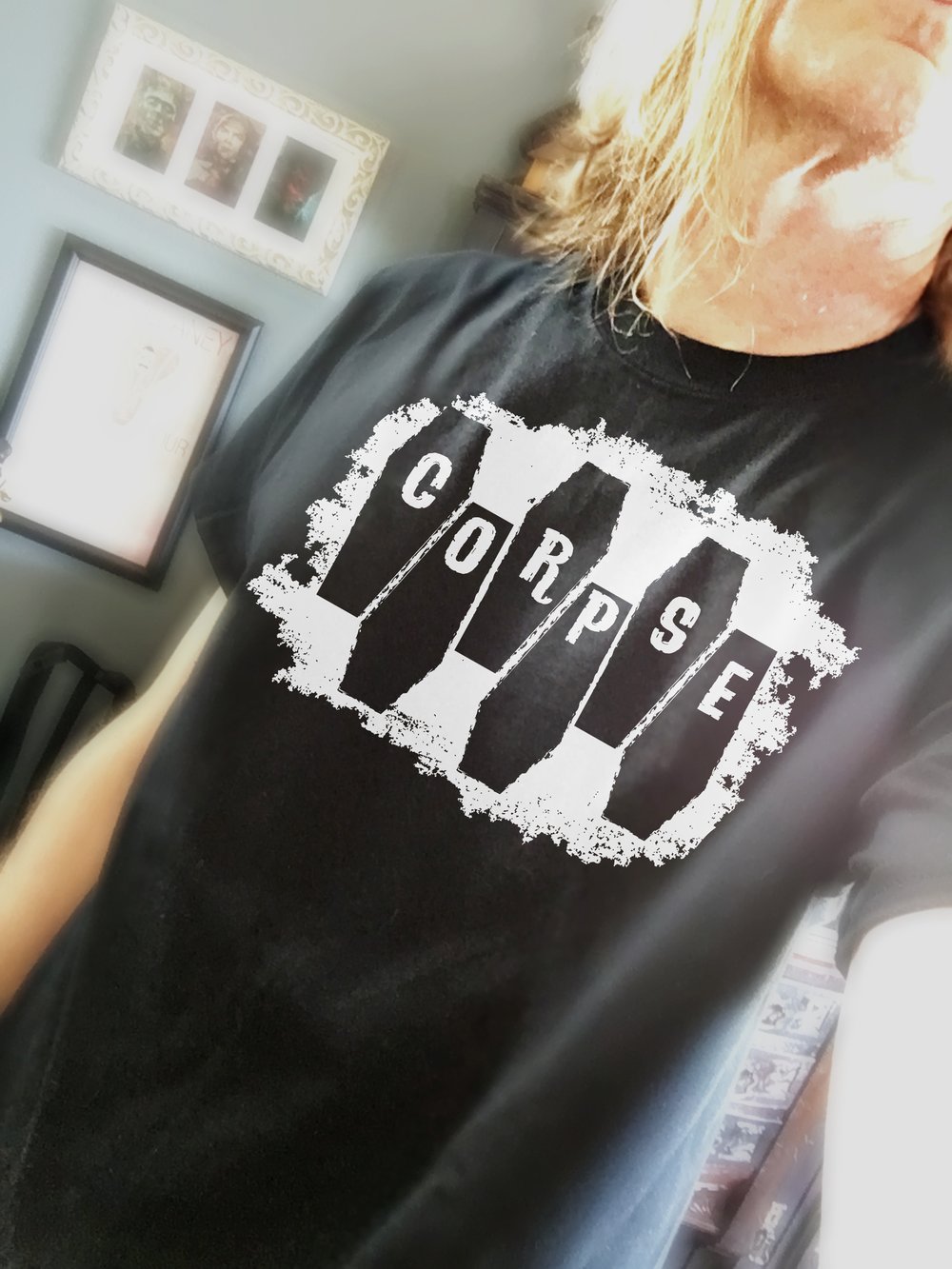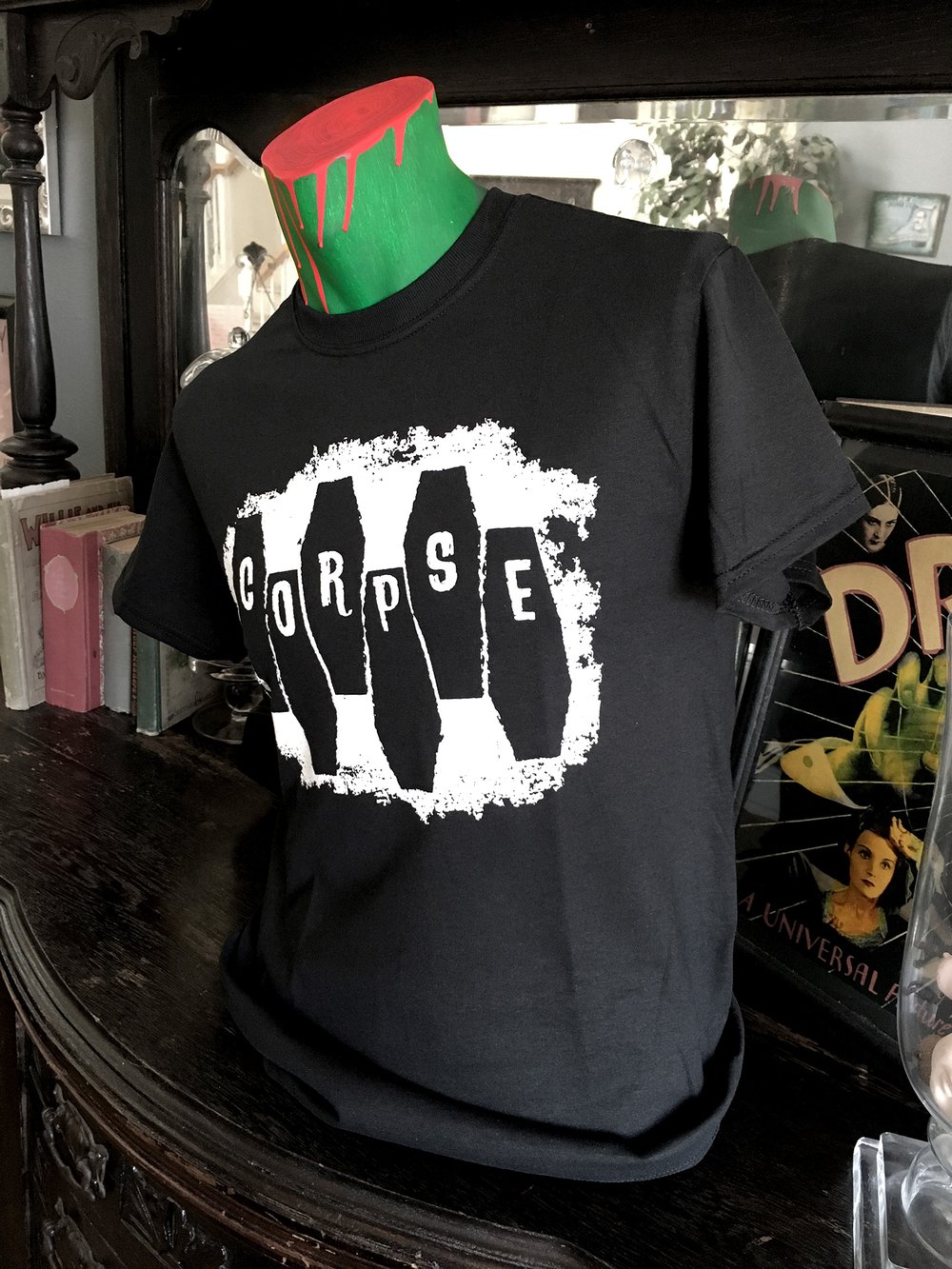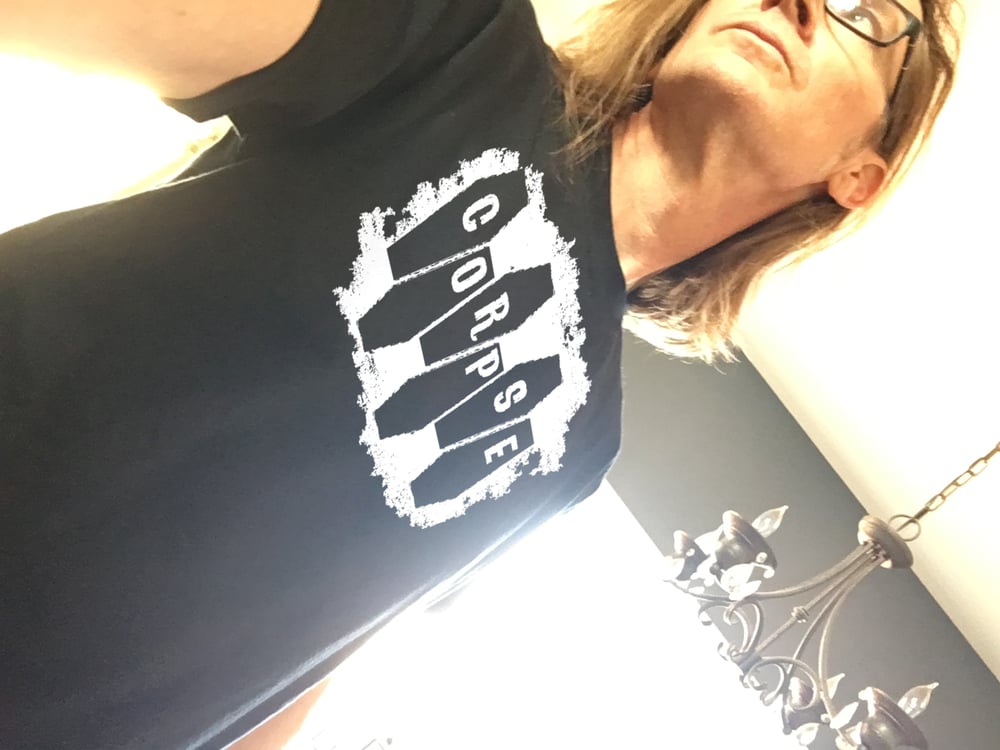 Are you a corpse? Chances are, probably not. But, you may feel like one on the inside so why not let everyone know by wearing this damn shirt! Heck, maybe you could be buried in it and then, I suppose, it would be an apt, accurate and, well, non-rebellious statement. Or, if you work for a city morgue or something and want to help new employees identify the recently deceased, I am more than willing to whip up a bloated government contract to make some real $$$ on these!
Each unisex tee is printed on the BLACKEST 100% cotton available!
Each ladies tank top is printed on a stretchy fabric blend of 57% cotton/38% polyester/5% spandex!
Order yours today!
Every shirt is hand-printed by moi, me, Wade!
(3XL+ shirts available as special order. Please contact me for details.)