"F*CK TR*MP" Retro Red, White and Blue Jersey Tee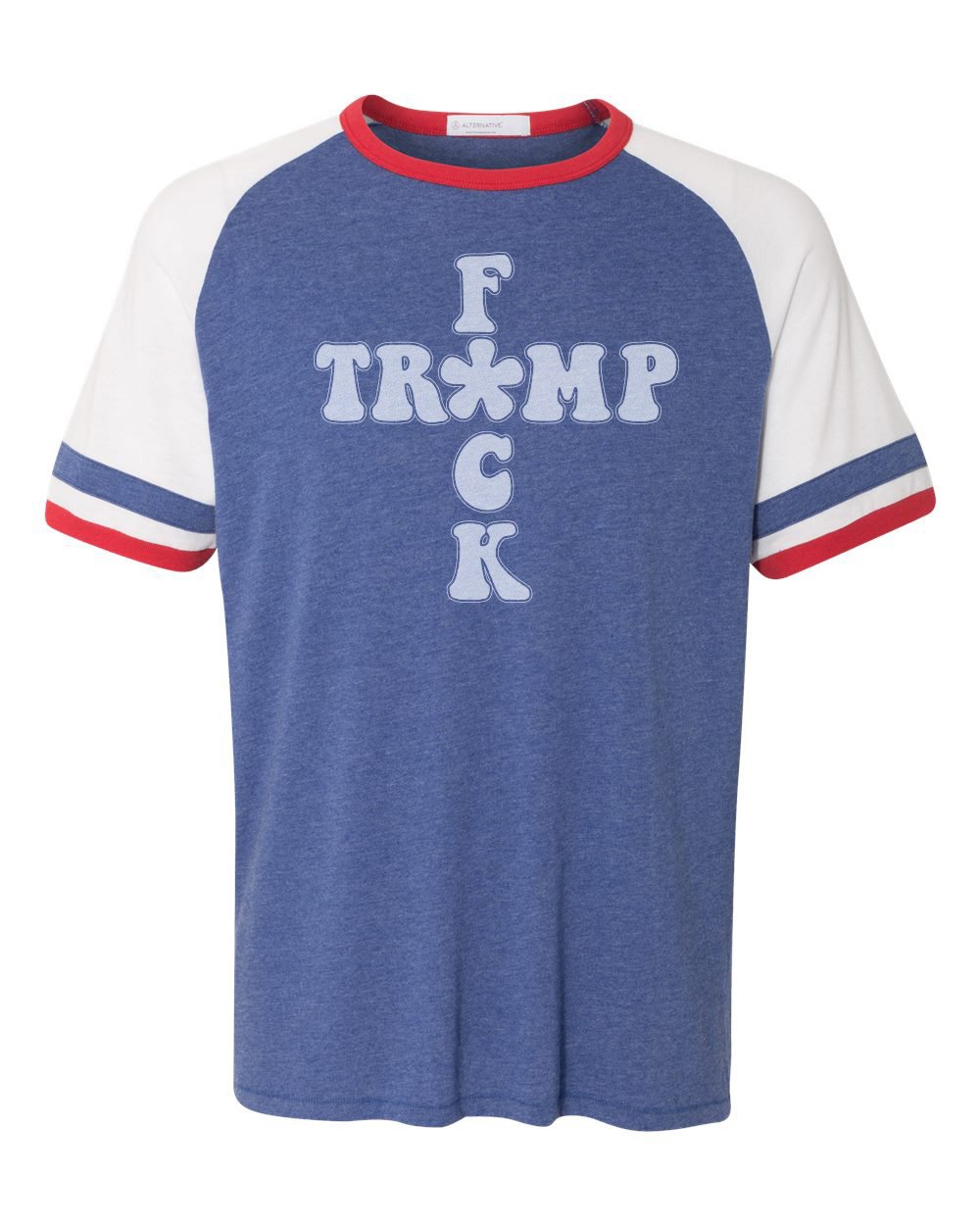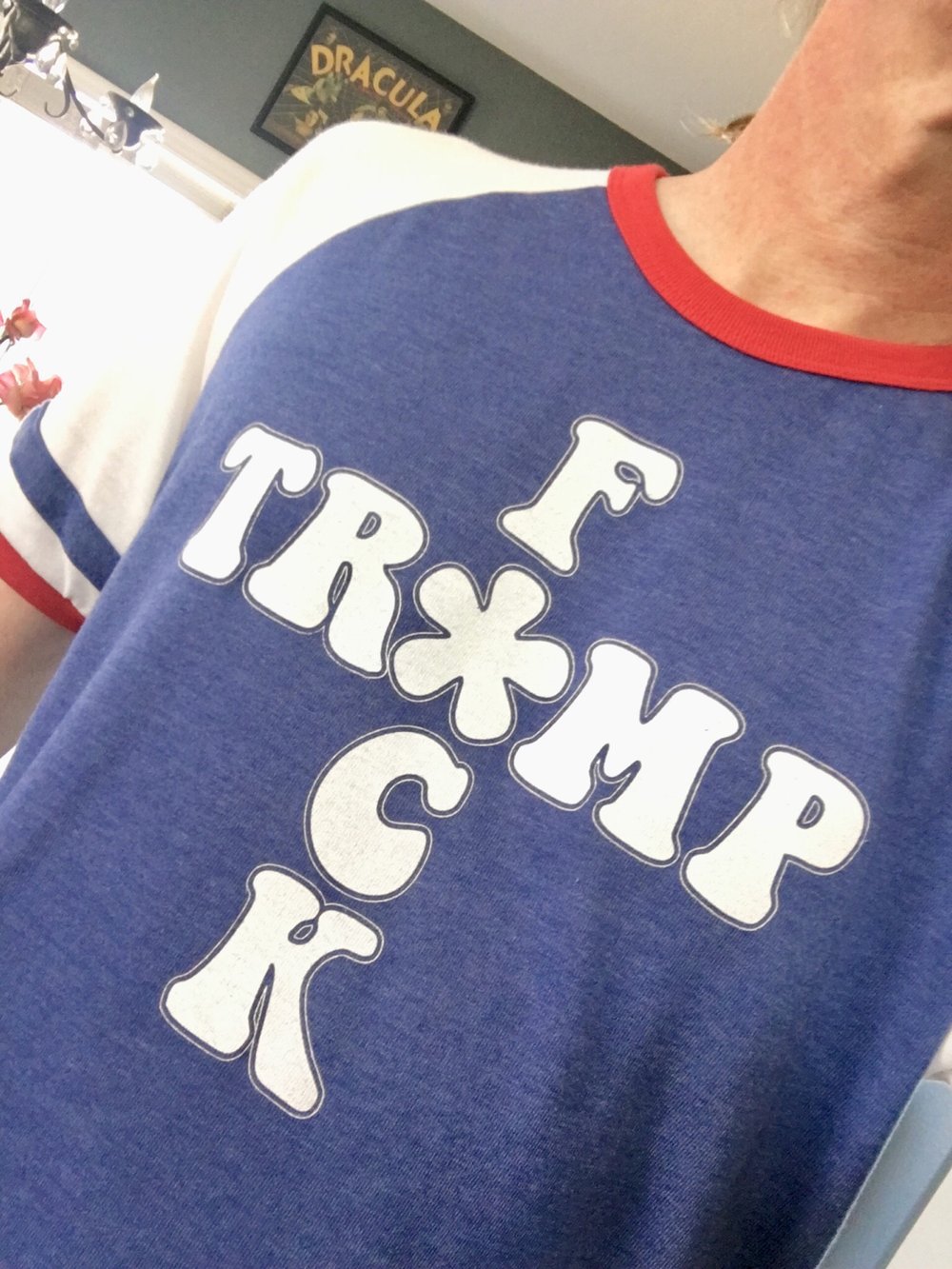 Just in time for Election Day!!! Want to celebrate your patriotism while voicing your opposition to the reality-star-in-chief? You're in luck! I have just the shirt for you!
Printed on 50/50 cotton/polyester and vintage athletic details on raglan sleeves, F*CK TR*MP Retro Red, White and Blue will let everyone know where you stand today, tomorrow, for the next 3 years, and, probably, all of eternity, for that matter!
If I was a millionaire, I'd gladly print these up and give them away for free to everybody! Sadly, I'm not a millionaire, so... feel free to buy one!
Every shirt is hand-printed by moi, me, Wade!