"HAIL SATAN" Long Sleeve Pullover Hoodie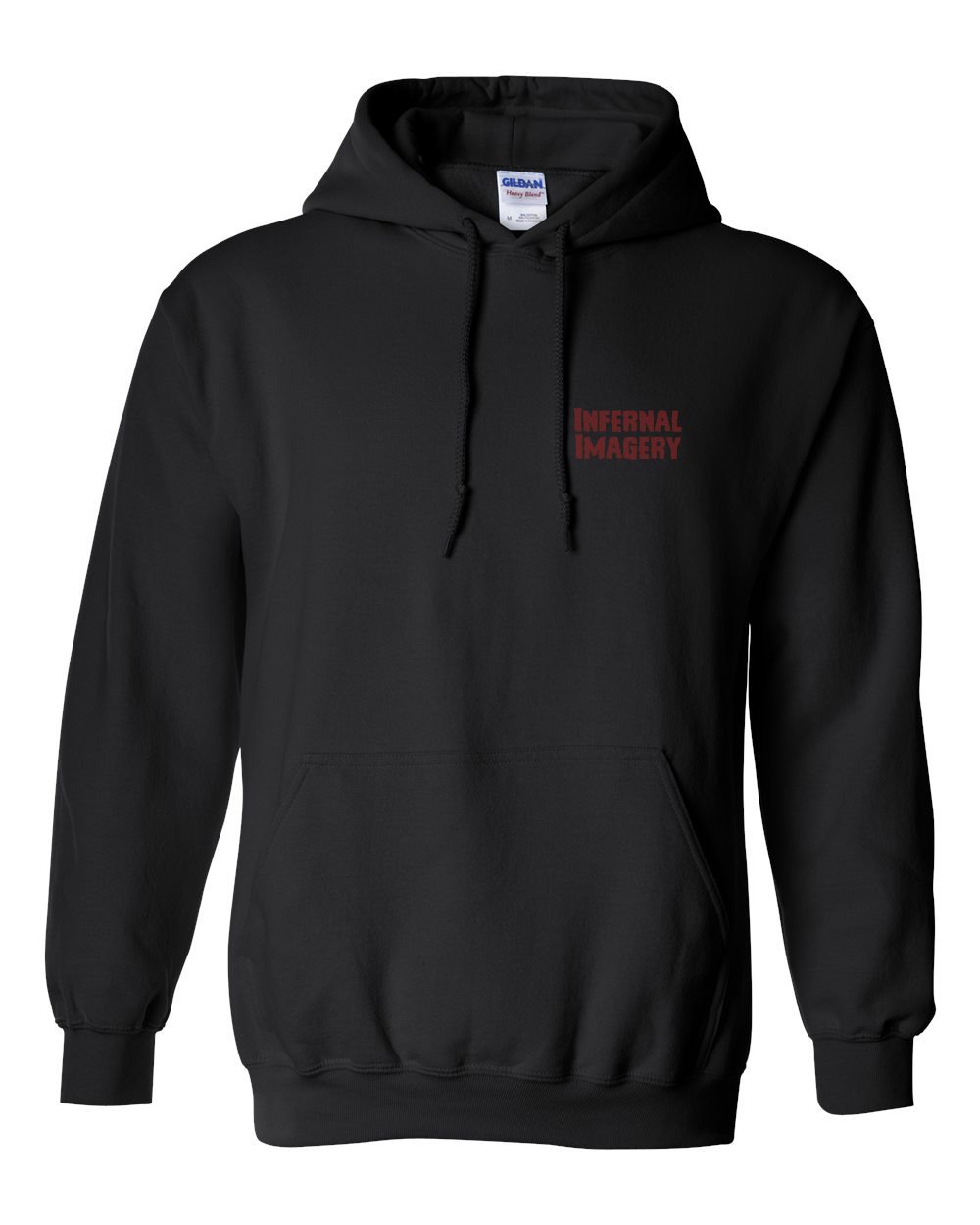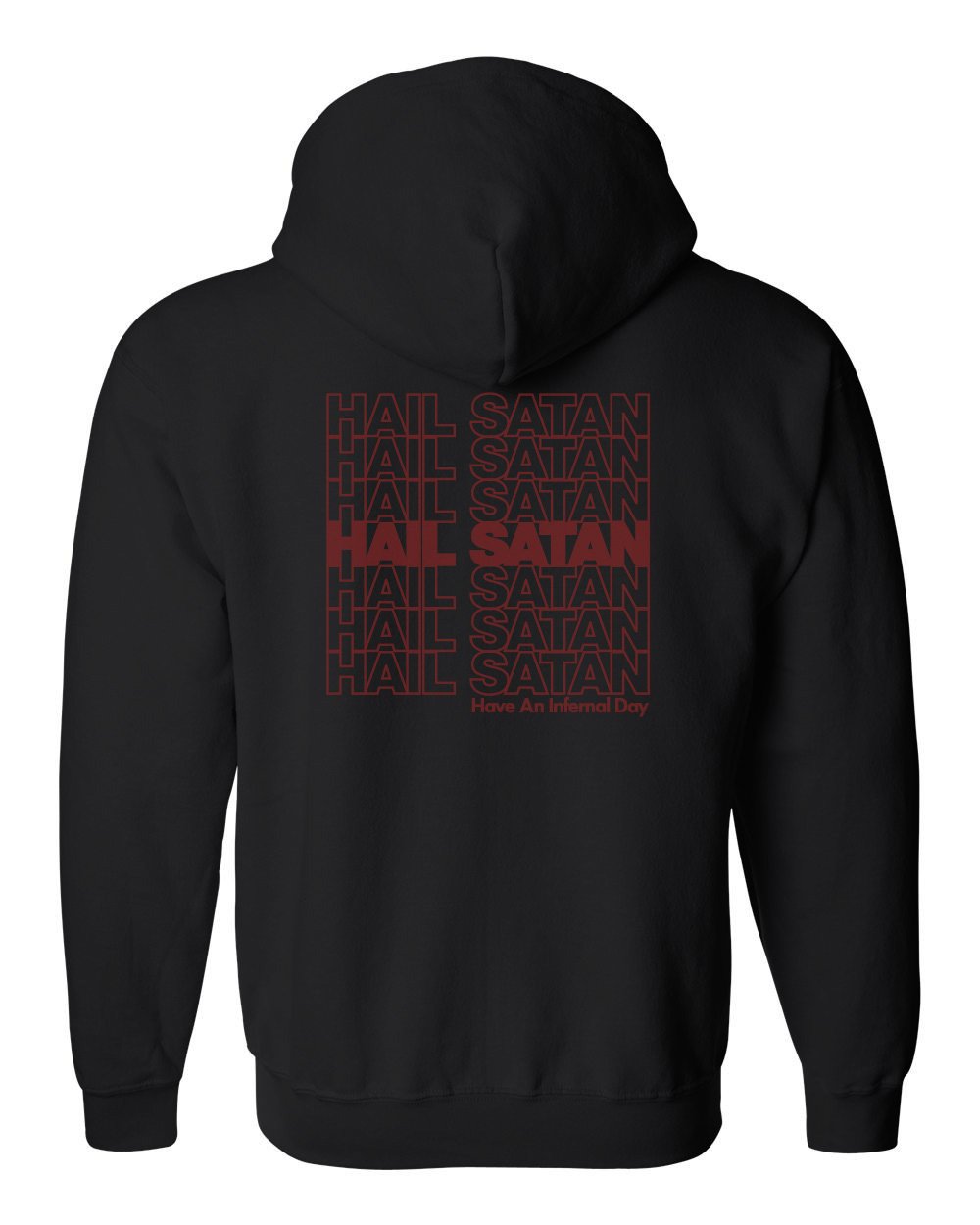 Show your appreciation for the Dark Lord by wearing Infernal Imagery's latest "HAIL SATAN" long sleeve pullover black hoodie! Have an infernal day!!!
Each hoodie is printed on the BLACKEST OF THE BLACK hoodies available!
Every hoodie is hand-printed by moi, me, Wade!
*International Shipping for 2XL / 3XL will be more due to the weight of garment. Please contact me directly if you'd like to order these internationally.